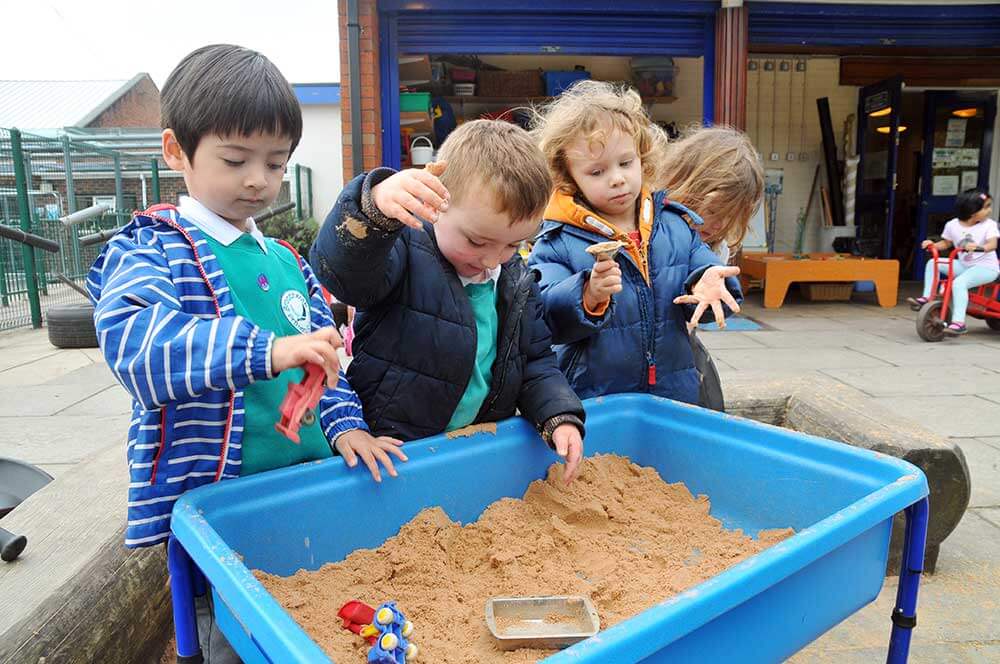 Nursery
 We have really enjoyed getting to know all the children over the past few weeks. The children have begun to settle well into their new environment and have enjoyed getting stuck into our class routine and activities.
Our first topic in Nursery is 'Wonderful Me'. During this week the children will be learning all about how we are all different but are all special and unique. We will invite the children to talk about their likes, dislikes and interests in circle time activities. We will be sharing stories and songs based around this topic. We will also be focusing on helping the children to become more confident and independent in their self-care by talking about turn taking, sharing, making friends and keeping ourselves healthy by washing our hands.
The next learning topics in Nursery this half term are 'Nursery Rhymes' and 'Traditional Tales'.  In our Nursery Rhyme topic the children will explore rhyme and rhythmic activities through traditional nursery rhymes. This will be incorporated into our Phonics, carpet time and Maths inputs. The children will be focusing on three key texts during our 'Traditional Tales' topic. These stories are 'Goldilocks and the Three Bears', 'The Three Little Pigs' and 'The Gingerbread Man'. The children will explore these stories through books, puppets, songs and rhymes. This will help the children to become familiar with these stories and begin to support their understanding of how stories are structured.
Highlights for this half term
Getting to know your teachers.
Making lots of new friends.
Exploring the indoor and outdoor areas.
Joining in with Phonics, Maths and Topic carpet times and activities.
 Things to look forward to…
Learning some traditional and new nursery rhymes.
Reading amazing new stories with your class.
Investigating lots of new toys and learning new skills.
Joining in with a wide range of activities that explore how you are special and unique.
Starting our PE lessons.