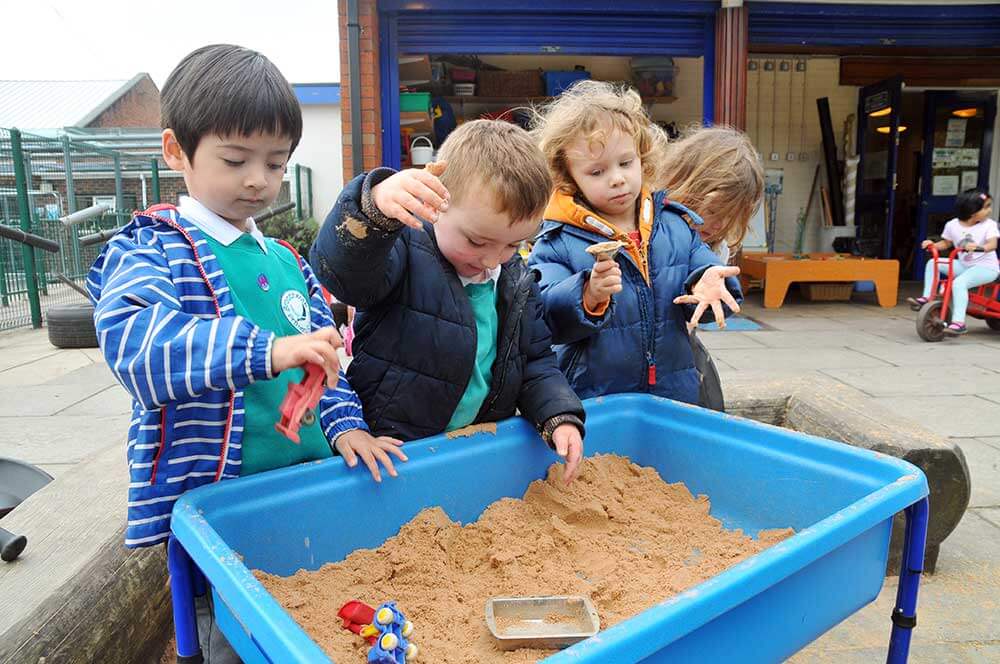 Nursery
At Broadheath School Nursery we believe that children deserve the best possible start to their education. We offer a safe, secure and happy environment in which children flourish, gain confidence and become ready to learn. They will be supported by experienced staff including qualified teachers who are all committed to providing quality nursery education and care.
At Broadheath Primary School Nursery we follow the Early Years Foundation Stage (EYFS) curriculum.
In the EYFS we will teach:
Through the three prime areas of learning: Personal, Social and Emotional development; Communication and Language; and Physical Development
Along with four specific areas of learning:  Literacy; Mathematics; Expressive Arts and Design; and Understanding the World
We promote learning through creating an engaging, positive environment whilst providing opportunities for your child to learn through fun, purposeful play. At each stage of your child's development, their teacher will identify the stage they are on through observations and will then support them to progress further at their own pace. Nursery children learn through a mixture of adult–led and child initiated learning, both of which are important in your child's development. The Nursery teachers plan the learning opportunities through topics and themes which follow the children's interests.
Highlights for this half term
Excellent transition into nursery
Making new friends
Learning all about each other and our families
Becoming independent learners
Exploring this new environment
Meeting Shakespeare out school's therapy dog
Things to look forward to…
Learning all about our Seasons
Reading amazing new stories and revisiting some of our favourites
Our Christmas celebration
A visit from Father Christmas
Baking in our food technology room
Investigating lots of new toys and learning new skills